Yohallo! to my fellow savvy readers. Thank you for lending me your time for reading my blogs. For those who are new to my site, I am Shanen by the way. Not that mainstream shenanigan… I mean blogger. I do random blogs for awhile and mostly I share my daily thoughts and inspirations in my life. Well, I do pray to God that this inspires you and me. You can comment down below so we can exchange thoughts! Just be open minded and not all my experiences are same as yours.
Disclaimer: The following items are bought from my mothers' and sisters' money because they gave these to me as a birthday gift and I wanted to share these beautiful palettes to you. This is also not sponsored. No biases in here, downsides and negative comments will appear in a kind manner.
P.S: if you don't know, McDonalds also has there own SECRET MENU! It's a SECRET that's why it's not poppin' out on the menu! You can ask there counters if you want to!
Last April 25, 2017 when I was window shopping in SM Department store my eyes got hooked on this Essence Cosmetic stall wherein there is a model of 4 artsy palettes which caught my eye. In Philippines, it costs around 500 Philippine Peso or should I say 10 dollars in US. I wanted to buy them all but I don't have much cha-ching! To purchase them.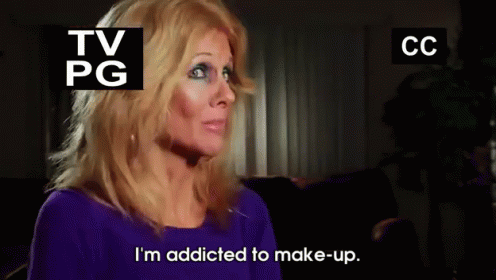 Then my birthday came by, May 01 2017. I was shooked! That they gifted me these 3 beautiful palettes. Essence Cosmetics was my first ever brand wherein I had my first ever palettes as well. I just recently got addicted to make-up last year that's why I don't have that much make-up. I don't think that this product was being raved in the Philippines but the fact that I'm a blogger, I got fascinated behind the creators of these palettes. These palettes were created by four gorgeous bloggers in UK and they worked together to came up with the most useful and on-the-go make up palettes! All of the four palettes had their own mirror and some travel-friendly make up tools. Wanna know the secrets of the three bloggers? Then continue reading this post!
——————————————————————————————————————————
I've been using these palettes for the past 7 months and my most favorite is of course the most used among them is the "Shape & Shadows" Eye Contouring palette because I do love shaping up my brows.
What I really love about this palette are the very detailed shade of choice for your eyes and brows! Blogger, Mary Oliver from Strikeapose created my favorite palette with 3 shades. The lighter one is called "Hazel Grace", middle shade is "Audrey Highbrow" and the darkest is "Brigette Brown." These powders are going to be two birds in one stone since you can use them as an eyeshadow and eyebrow powder! Totally convenient! There is one metallic shade called "Marilyn metallic" and a highlighter called "highlighter Billie vanilli" and lastly, a brow kit would not be complete without the prime and fix wax! Plus there's a tip that I'm about to share to you savvies. If you want to have a waxy pase for your eyebrow you can combine the wax and any of the 3 shades you want from the palette. Hassle-free and you had an extra pomade buddy inside of your palette!  😀 Thank me later!
Pros: All shades had great color-pay offs but the pigmentation is only medium to light which is perfect for a natural look. The prime and wax also delivered its best! Travel-friendly and not too bulky.

Downside & Friendly Tip: The eyeshadow shades are matte but be careful when you pat on the metallic or highlighter shade some shimmers will fall out on your mattes.

Overall, I super duper love this palette especially when I put the shades on my eyebrows. It's a perfect fit with my amateur talent, I pretty much got the handle of it.

Next is the Essence "Touch up to go!" your one-for-all palette which made by blogger, Diana zur Löwen from dfashion. It has one matte eyeshadow shades which is the "on the mauve eyeshadow" and two shimmered eyeshadow shades the first one is the "coffee to go eyeshadow" and last is "shine on eyeshadow". It also consists of two blush shades which are called "peach & party blush" and the creative part is the one for all balm. So basically, Diana had a tip for this one: you can mix one of the duo blush shades with the one for all balm to make your lips smile.

Pros: The shades are suitable for on-the-go and natural make-up look because all of them has light to medium pigmentation. It only gets up to medium when you layer them for the third time. The blushes for a morena-skin type can be barely seen but it looks natural as it is.

Downside and Friendly Tip: Since it also gives off light pigmentation to any morena skin types there are times that this will fade easily because of the humid to hot weather here in the Philippines. The moment you combine the blush and balm you can only see a little color pay off and do expect it because the shades are also light and plus it is a transparent balm you need to make the balm stay on the lips so that you can be able to see the color. If you want a high or dark color pay-off for the balm then this will not do the trick. Maybe three to four layers will do but it's a hassle.

Last palette that I received from my love ones is the Essence "The glow must go on" bronzing & highlighting palette made by Serena Verbon from beautylab . TURN ON THE LIGHTS FOR THIS THING! This got some 4 highlighter shades. Definitely the fairest of them all is called the "honey glow highlighter". Three glowing bronze shades from light to dark. Lastly, two friendly eyeshadow shades which are the "cinnamon eyeshadow" and "sandalwood eyeshadow". Yes, you read it right! It's a highlighter plus bronze shades! You can use them as a contour and a highlighter both at the same time. Here's a tip from Serena, you can use the glowing bronzer not only on the cheekbones but also to set some highlights on the rest of your face – for example, above the upper lip or the inner corner of the eye to give it a special glow.

Pros: The pigmentation of the bronzer and highlighter were on point! The honey glow highlighter is also great for it gives a golden effect on it's tail when you apply it. From white to gold effect this will definitely give you a Rihanna fierce look. The eyeshadows pigmentation were also superb I also like the way how they're fitted for natural make-up looks like there's no makeup applied on your eyelids.

Downside and Friendly Tip: Again, the eyeshadows are matte so be careful because it might get coated with shimmers due to the highlighters and bronzers. You can combine the three bronze shades for a gradient effect!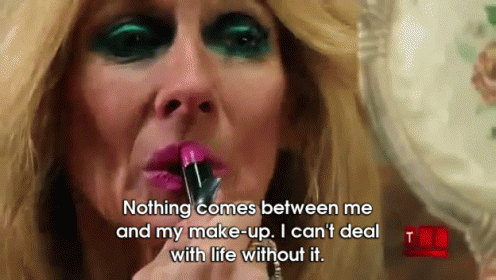 Overall critiques, drum roll it's 9 out of 10. As a beauty enthusiast, I love to keep my make-up natural in a way that it give you that charisma effect like you haven't seen before (definitely). We are all perfectly imperfect and this palette is more than just what it offers to us, I'm not sugar-coating any of my thoughts but these gave me an amazing result from it's own imperfect beauty! Second is that, it's all definitely travel and budget friendly. I'm a travel vlogger and this palette is definitely be giving me the most essential ones even from surprise and unexpected events happened in my life. Third, the bloggers are generously giving out tips which you can see at the back of the palette. I also learned a lot from them. It's like you're just chatting with them while you do your own make-up routine. They're gurus that can be definitely trusted! I can honestly see the hard work and creativity that they give out of these palettes! It's totally worth the budget from pigmentation, color-pay off and most essential shades and everything.. it is all in these palettes.
There are much and more make-up collections and cosmetics to try and review but this gave me the first excitement, first appreciation and first impression! Thank you so much mom and sis. I'll treasure these for life even if they expire.
To check out more about Essence Cosmetics, do visit their website: https://www.essence.eu and go check there instagram posts for inspirational looks! Enjoy them savvies! ❤ 
Here are some simple looks that I created out of the Essence Cosmetics products:
LET ALL THAT YOU DO BE DONE WITH ❤ L O V E ❤
xo, Shanen