Yohallo! (Yes, I always keep saying yo!-hallo!) to my fellow readers. Thank you for lending me your time for reading my blogs. For those who are new to my site, I am Shanen by the way. Not that mainstream shenanigan… I mean blogger. I do random blogs for awhile and mostly I share my daily thoughts and inspirations in my life. Well, I do pray to God that this inspires you and me. You can comment down below so we can exchange thoughts! Just be open minded and not all my experiences are same as yours.
Disclaimer: Some phrases are seen in Filipino Language (Philippine's language) but I do indicate some translations. Credits also to the photo owners from Google and Pinterest! Thanks for sharing your wonderful creations. My thoughts or phrases are all from my personal perspective. If not, I also do give some acknowledgements. Thank you so much!
I've been so blessed lately because of the recent activities in our church that I attended to. If you're able to read my blog before this one you'll see the happenings around from our last Alpha Camp Retreat. Monday, Tuesday and Wednesday came by, A LOT of stuff did happened again. We're not really running out of ISSUES but I don't even invite these things. They just came out like a product from a vending machine. But we all know this phrase: expect the unexpected.
We all wanted to be treated fairly and right. Just like how a fair teacher gives attention to all of his/her students, a considerate mother who shows equal love to her children, a seller who respects a buyer's constructive criticism to his or her shop or products.

GOLDEN RULE:
Treat others how you want to be treated
Luke 6:31 : Do to others as you would have them do to you.
Late Disclaimer: Sorry, I'm not going to name drop. I'll sugar-coat some stories for the sake of giving respect to this person.
Recently, I've seen this student who's in this level whom I expected to be a matured and friendly person and who's matured enough to respect people older than him. After hearing tons of stories about him treating his seniors as if he's the older one makes me flare up. At first, I did not believe from any of these stories but when I was able to experienced it on this certain period… my nerves did dazzle all over him. Dazzled as if I even got some goosebumps and my right hand is ready to slap him off his cheeks but still I have to keep my feet on the ground.
At the same time, I also felt bad for him. I don't want to judge him quickly but maybe there's also a reason why he's like that. I do not consider him a bully but he's this type of person that when he held a grudge on this person.. he'll make stories about him/her, destroying his/her name to other group of people and even downgrading their standards and statuses.
How obnoxious!
Such a professional idiot!
Way too cringe and immature!
Man, I wanted to tell you that you are promoting yourself to look WAY MORE DESPICABLE and HATEFUL. Well, to my readers… I'm not pointing out to any of you but I wanted to share you my point of view about these kinds of people and learn a lesson from it. Let's be practical and let's talk about reality!
Back to the topic… I wanted to share my message to these sorts of people lurking off every inch of this planet. Please be considerate enough even to those people you put hatred on. Even though you think that he or she is the worst human being living on Earth.. you still have to learn R E S P E C T!
First is that you have to give respect to that person, whether on your point of view that he is wrong and awful. You still have to be open minded enough that there will always be a room for improvement. Just pray for him/her instead of spreading such negative rumors about him/her. Disrespecting him/her more will just make all things worst. Worst in a way that this issue will only destroy your name (yes, even if you're a play safer) and his or her name all over the history of shame! Giving respect will not belittle yourself. It will make everything positive and will give you a light and calming feeling. Swear! Peksman! Bonus: Those people will even thank you later because of the respect that you have given for them and for yourself. They'll be the one who'll be put in shame then. It's not already your burden.
Second is that you also have to pay respect for yourself dude. Be a professional kind human being! Also, don't act plastic. Be real for yourself and for the others. Remember that you're putting your name on the line even when you're spreading erroneous or confidential rumors. Knowing them is enough but spreading them for fun or derogating their name…
ISN'T MAKING YOURSELF PROUD!
You only make these issues…
WORST and RELENTLESS
Don't act cool. Act professional. Someone who can be admired off (who's W O R T H to be admired off). Even if you feel no one else see you.. why? Because someone DOES! 🙂 Yes again, expect the unexpected. You'll not realize it but when you do act naturally politely and kind, then the same flow of expectations and critiques of other people to you will be
P O S I T I V E
Just have patience, real people will give good comments about you even behind your back. We're all imperfect but we still deserve to be respected and we also deserve to be given positive a feedback (if and only if you believe that you deserve one! 😀 )
Moreover, downgrading other people will even make you feel more conscience. Don't be a legendary pride person! Wala ka pa ngang napapakitang achievement na ikatutuwa ng magulang mo para ika pride mo, nanghihingi ka pa nga lang ng pang tuition at baon mo sa school sa magulang mo ang pride mo na?, at baka di ka pa nga nag tathank you sa parents mo sa lahat ng binigay nila sayo and pride mo na. Grow up!
Furthermore, Dr. Gia Sison did said: "There's a saying, be careful who you open up to, only a few will listen out of concern, the rest are just finding ways to gossip about you. Nope not paranoia but more of a reality. Discern well." Protecting your name in an immaculate manner is different from playing safe. You have to remember that you also put your name at stake here. The information (whether right or wrong) that you're blurting out are all coming from you so expect that once that information will be scattered people will also ask "From whom did you got this info man?", "hey! I wanted to know if this legit by knowing the person behind this info.."  Dude, I tell you. People will hit two birds in one stone. You're downgrading someone and you'll be downgraded by the other people as well. Karma do come so quickly!
TIPS IN GIVING KIND TREATMENTS
take this at your own risks! thank me later ;')
The Cold Treatment (inspired by: Ms. Daff)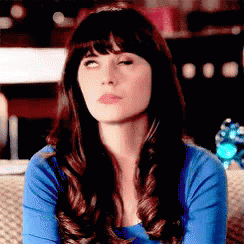 Giving Cold Treatments as if you act professionally with it. At first it may be bothering but as long as you got your chin up and doesn't step in anyone's priorities and life. You go focus on yourself and just give them a stare and cold treatment look. Just be professional anyways. Atleast, you don't look immature and plastic. Shout-out to my dearest adviser, Ms. Daff for teaching us this mature kind of treatment.
I don't really mind Treatment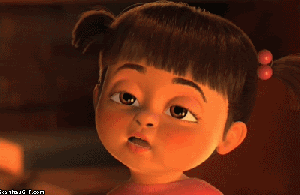 If that person teases you as if he or she wanted to make you irritated or wanting to catch your attention by making you jealous or annoyed. Give him or her a "really? I don't mind" presence. Swear, that person will instead look a lot silly and ignorant. Just be a lady or a man, you don't have to react. It's a win-win!
Be like Pia Wurtzbach! Be Confidently beautiful with a heart. Even though you hated that person so much just smile and knock him or herself out. Do not lose yourself and always stand out. Getting jealous or giving them attention will just make them enjoy the show. They're always those people who'll look obnoxious at the end. Soon, they'll realized what they did and they'll be embarrassed. So keep it cool!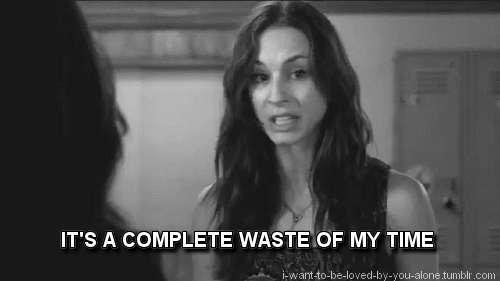 Yes, this may be harsh but if you still had a heart left for that person to change, then give yourself a moment and make yourself at peace! Rethink all of your past memories and decide if he or she is worth to keep. Do not stress out yourself too much. Pray and offer everything to God. You don't have to worry. Remember, if it is yours then he or she will stay.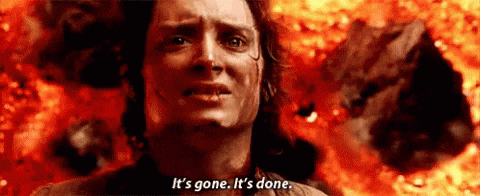 Relationship or Friendship over? Letting go is part of growing up. Do not chain yourself from people who's taking advantage of you. Treasure yourself more, it is not being selfish. You have to take care of yourself just like how God treasures you. There are billions of people living here on Earth! You just have to wait and analyze who's worth treasuring for a lifetime!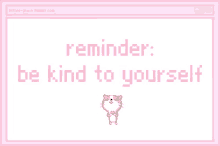 That's it guys! This is my first December Blog! I just can't wait for more blogs to be posted! This has always been from my heart to yours. You're not actually the one who's learning from this life experiences but also me. Every time I wanted some motivations I just go back from where I started which is some of my life-changing blogs! Stay tuned for more and Advance Merry Christmas! For feedbacks and thoughts just comment down below so we can exchange ideas. Let's be virtual besties okay? Thank you so much for dropping by!
R E M E M B E R:
Let all that you do be done with ❤ L O V E❤
Stay fab savvy!  ❤